THE DARK ROOM: BOSS LEVEL
NEC, Birmingham.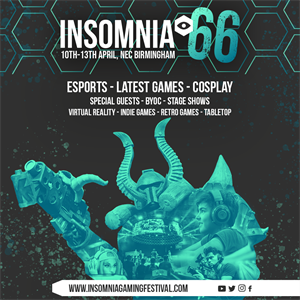 THE DARK ROOM RETURNS with a better, bigger, longer... name
The Dark Room: Boss Level Up Your Mum Or Your Dad Or Whichever One Of Your Pets Seems Most Up For It
INSOMNIA! The Dark Room: Boss Level returns - with stranger games, dirtier jokes, and a 100% probability of descending into drunken mayhem! At i65 we smashed a man in the back with a chair, FIFA Bombed a tiny child (what else do you call dropping 25 copies of FIFA 2009 on a 10 year-old?) and now we're back, armed to the teeth with all-new levels, new hazards, new Darrens and of course - The Flamboyant Potato. We've crowd-surfed idiots! Whipped people with bean-soaked plastic bags! YEETED THE LAPTOP! YEAST! YEAST! YEAST! SAME! SAME! SAME!
The Dark Room is the world's only live-action text adventure comedy show, and The Dark Room: Boss Level is that, but turned into a gigantic balls-to-the-wall lunatic party game for one night only at i65. Expect violence, crap cosplay, the world's largest game of Minesweeper, The Bean Tsunami, and the wild anarchy of comedian John Robertson for a show that's all gaming, all heavy metal, part pro wrestling, part sadistic psychological experiment, and all interactive.
Get a ticket, get a seat, get involved, get killed! YA DIE! YA DIE! YA DIE! YA DIE!
Insomnia Gaming festival returns this Easter bank holiday weekend to the NEC! Bringing 4 days of gaming fun and interactive exhibitions so you can celebrate everything we love about gaming! Insomnia brings the latest games for you to get your hands on before their releases, massive main stage gaming shows, meet & greet your favourite Youtubers, take part in competitions for prizes, play retro and Indie games and much, much more!
If you have purchased a ticket and wish to upgrade to a priority ticket please send your name, ticket reference number and upgrade request to insomnia@seetickets.com