THE DARK ROOM: BOSS LEVEL
NEC, Birmingham.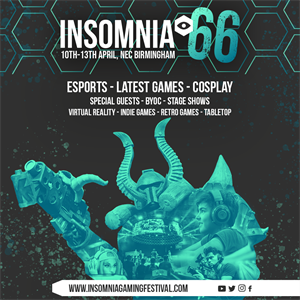 THE DARK ROOM RETURNS with a better, bigger, longer... name
The Dark Room: Boss Level Up Your Mum Or Your Dad Or Whichever One Of Your Pets Seems Most Up For It
INSOMNIA! The Dark Room: Boss Level returns - with stranger games, dirtier jokes, and a 100% probability of descending into drunken mayhem! At i65 we smashed a man in the back with a chair, FIFA Bombed a tiny child (what else do you call dropping 25 copies of FIFA 2009 on a 10 year-old?) and now we're back, armed to the teeth with all-new levels, new hazards, new Darrens and of course - The Flamboyant Potato. We've crowd-surfed idiots! Whipped people with bean-soaked plastic bags! YEETED THE LAPTOP! YEAST! YEAST! YEAST! SAME! SAME! SAME!
The Dark Room is the world's only live-action text adventure comedy show, and The Dark Room: Boss Level is that, but turned into a gigantic balls-to-the-wall lunatic party game for one night only at i65. Expect violence, crap cosplay, the world's largest game of Minesweeper, The Bean Tsunami, and the wild anarchy of comedian John Robertson for a show that's all gaming, all heavy metal, part pro wrestling, part sadistic psychological experiment, and all interactive.
Get a ticket, get a seat, get involved, get killed! YA DIE! YA DIE! YA DIE! YA DIE!
It's with incredible disappointment and reluctance that we have to update you that Insomnia66 this April 10th-13th at the NEC, is cancelled due to COVID-19. We appreciate this will come as a major disappointment but we want to ensure our priority is the welfare of our guests, exhibitors, staff, volunteers and suppliers; as well as producing a show of the high standard you have come to expect and enjoy.
A lot of work from our very dedicated Insomnia family has gone into making this event happen and this outcome is far from what we envisaged for Insomnia66. To make the best of this difficult situation, we will be dedicating time to working with our partners and exhibitors to make our summer show better than ever.
In the interim, your feedback on ideas to keep our community spirit alive, is very greatly appreciated.
Summer's Insomnia67 will return, 28th-31st August to the NEC, Birmingham.